The Nikon MB-D10 Battery Grip is a welcome accessory to my D300 camera. It is very useful for shooting portraits in the studio but also doubles the battery capacity when out in the field.
Build quality
The build quality is similar to the D300 - it is build like a tank! When shooting with large lenses the MB-D10 adds some extra weight to the camera which gives it a nice balance.
Features
The battery grib not only makes it easier to shooting the camera in portrait position - it also includes two dials for adjusting e.g. shutter speed and aperture, AF-on button and also a small D-pad for moving the focus points, so all the important buttons are readily available both when you are shooting the camera in landscape and portrait position.
The Nikon MB-D10 Battery Grib is compatible with the Nikon D300, D300s and D700 cameras. Not only do you get twice the battery capacity - it also boosts the shooting speed: Where the Nikon D300 would normally be limited to 5fps it can do 8fps with the MB-D10 mounted.
The MB-D10 accepts both a EN-EL3e or EN-EL4a lithium-ion battery. If you forgot to bring your charger you can even use 8 standard AA batteries.
Conclusion
The only drawbacks I can think of is the added weight and the price of course - but actually the weight gives a better balance when shooting with heavy lenses, so it is not so bad actually.
Given the very good build quality, excellent handling, great flexibility regarding battery types and all the right features this is a highly recommended accessory for a D300/D300s/D700 camery.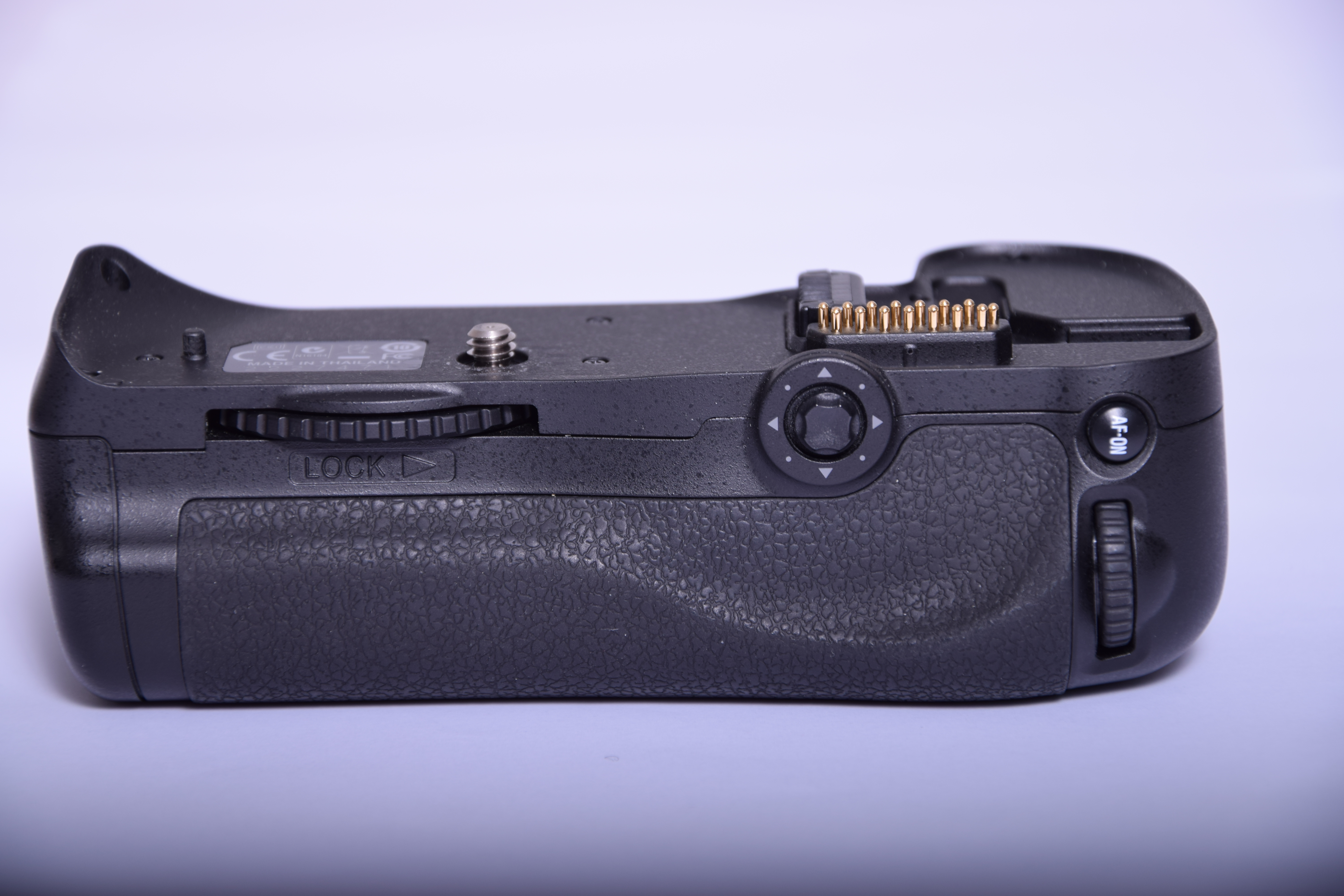 Notice the AF-on button and D-pad on the back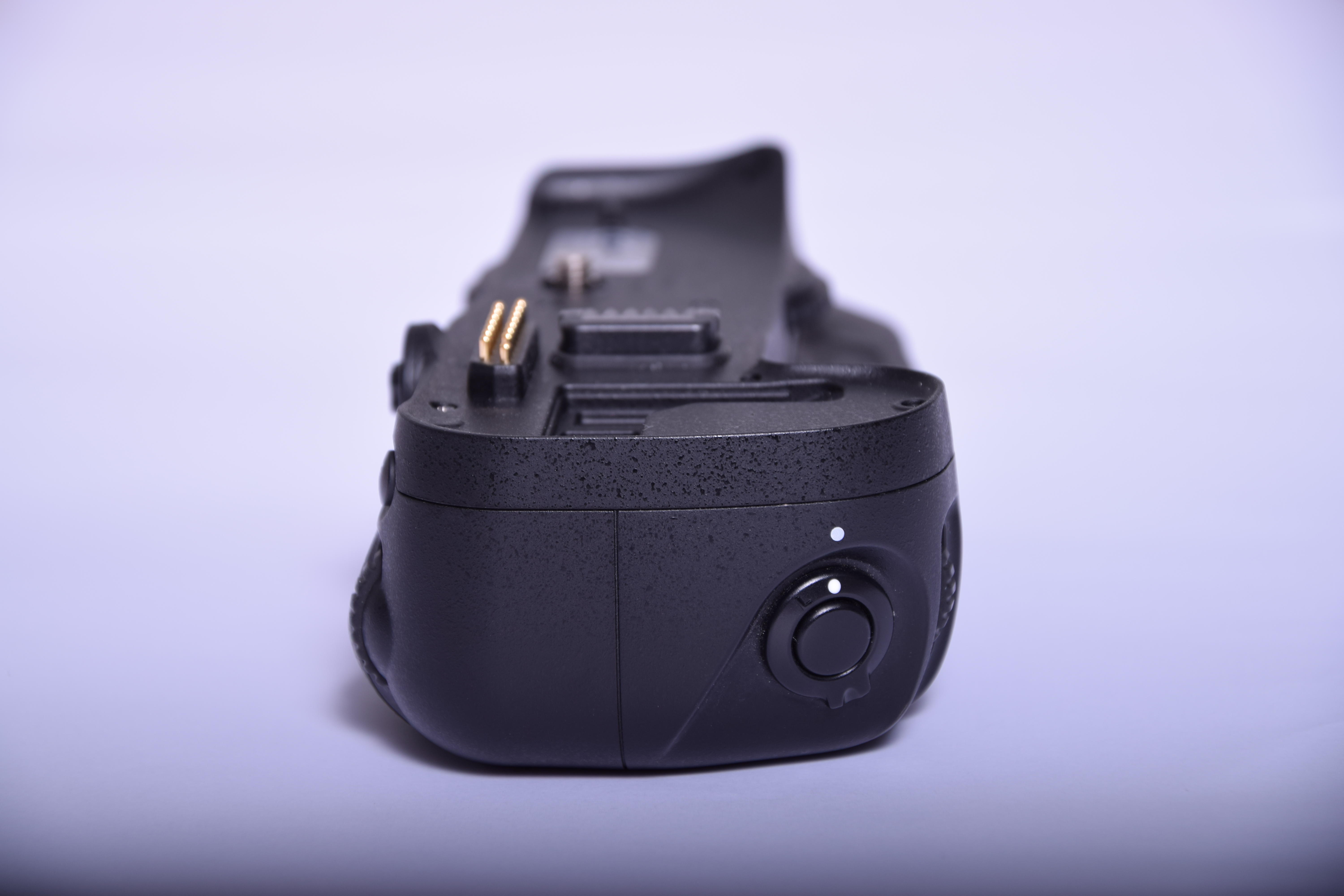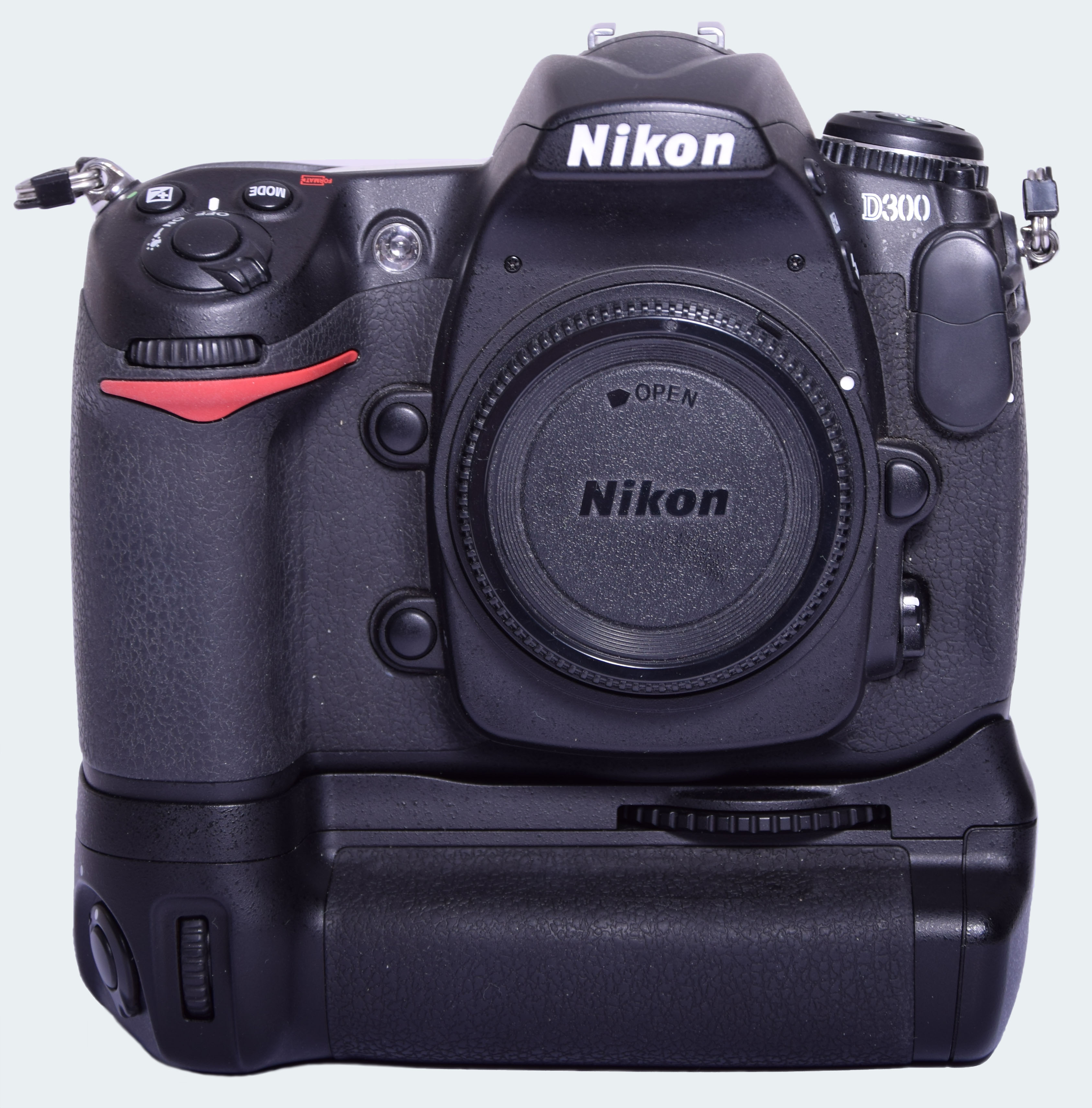 Nikon D300 with MB-D10 battery grib attached