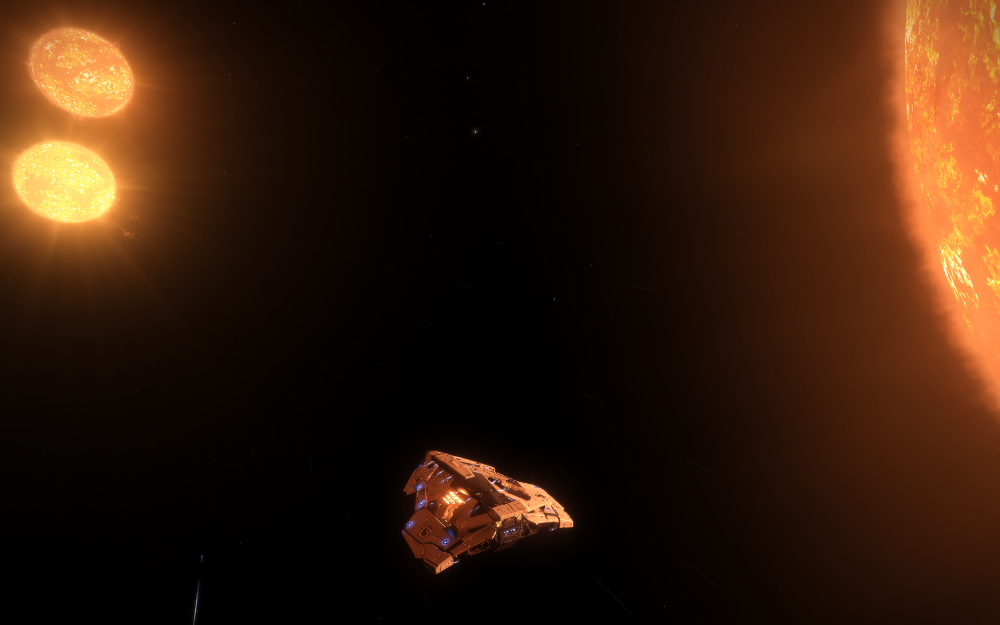 Python visiting Praea Euq SK-U B4-1
The Python is a very versatile ship. It has a very good jumprange and can carry a lot of cargo. While its manoeuvrability isn't great it actually handles better than expected for a ship of this size.
It is great for long range passenger missions - it can carry more passengers than the Orca and has better jump range than both the Orca and Beluga Liner.
As a trading ship it can carry almost the same amount of cargo as a Type 7 but it is faster, has better jump range and manoeuvrability (but also much more expensive).
It has decent weapons and has plenty of room for shield boosters etc. but there are better ships for combat. 
For long range missions I recommend using one of the internal compartments for an extra fuel tank as the built in fuel tank is too small for my liking.
Price:
56,978,179

cr

Max range:
24.54 

ly

Max cargo:
292 t
Speed:
250 m/s
Boost Speed:
280 m/s
Manoeuvrability:
2/10
Weapons:
Class 3 x 3, Class 2 x 2
Internals:
Class 6 x 3, Class 5 x 2, Class 4, Class 3 x 2, Class 2
Military:
None
Landing Pad Size:
Medium