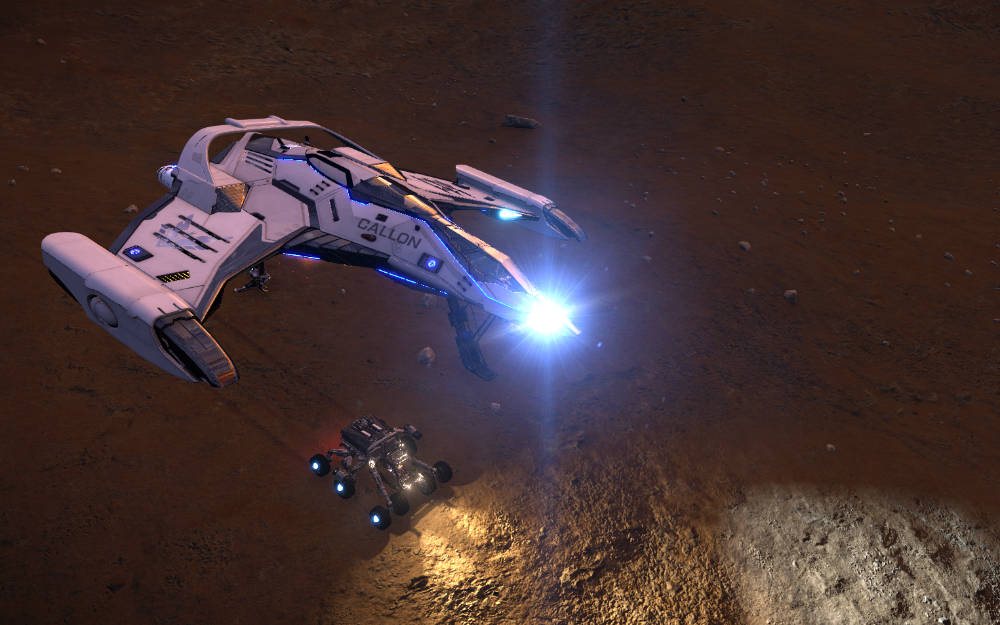 This is not a complete lift of all the ships in Elite Dangerous - these are just the ones I have tried until now.
For a complete ship list with sortable stats please visit Roguey's ship list.
Ship
Price
Range
Cargo
Size*
Comment
Sidewinder
32.000
23.62
10
S
Your starter ship (Multipurpose)
Eagle Mk. II
44.800
23.91
14
S
Light fighter - fast and agile, and affordable.
Hauler
52.720
32.48
22
S
Freighter - nice upgrade from Sidewinder for trading. Great for exploration until you can afford a Diamondback
Adder
87.808
27.79
26
S
Multipurpose - nice upgrade from Sidewinder for trading or exploration. Better for combat / self protection than Sidewinder or Hauler
Imperial Eagle
110.831
23.55
16
S
Light fighter. Faster and better weapons compared to Eagle Mk. II but less agile.
Viper Mk. III
142.931
19.78
22
S
Medium fighter. The fastest ship but not as agile as the Eagle Mk. II
Cobra Mk. III
379.718
26.32
60
S
This is the probably the best multipurpose ship until you can afford an Asp! 🙂
Viper Mk. IV
426.990
25.29
50
S
Medium fighter with good shields and more cargo than Viper Mk III but less agile
Diamondback Scout
426.990
27,84
28
S
Exploration
Cobra Mk. IV
745.610
23.16
88
S
 Multipurpose. One extra Class 1 weapon and 28t more cargo  than Cobra Mk III but less jump range, speed and agility.
Type 6
1.045.945
30.32
112
M
Small freighter - good for starting some serious trading
Diamondback Explorer
1.635.691
33,65
52
S
Best ship for long range exploration! 🙂
Keelback
3.048.000
26.62
96
M
Combat freighter - good for trading or mining
Vulture
4.925.615
21.13
40
S
Heavy fighter, very powerful, lot of fun! 🙂
Asp
Explorer
 6,661,153
33.84
128
M
Very good multipurpose ship - very versatile.
Federal
Dropship
14,313,210
18.22
164
M

Terrible steering - don't buy this!

Imperial Clipper
22.295.860
24.63
284
L
Fast and agile multipurpose ship that can defend it self
Fer-de-lance
51.232.230
18.33
70
M
Powerful combat ship - like a Vulture on stereoids! 🙂
Python
56,978,179

r

24.54
292
M
Very versatile and powerful ship!
*Ships of size Small and Medium can land on outposts; Large ships can only land at space stations (and planets).
Multipurpose ships can be used for exploration, transport, passengers, mining and also some fighting. But be careful - they are not true combat ships.
Discounts on ships and outfitting
Asp Explorer and Orca sold with 20% discount at Irkutsk station in Alioth star system (require permit)
15% discount on outfitting in all systems controlled by Li Yong-Rui (you don't need to pledge to get the discount)