Volt is one of the three warframes you can select in the starting tutorial. He use electricity to stun (CC) and damage enemies while shield himself against damage. With the speed boost from the Speed ability Volt is very useful for speedrunning a mission.
Shock - A chain lightning that stuns and damage the target and nearby enemies.
Speed - Volt and nearby allies gain increased running speed for a short time. This makes Volt excellent for quickly run away from enemies and getting to a mission target and also very useful for quickly getting to the exit when the mission is complete. Notice: Speed also boosts your melee attack speed (incl. allies) thereby increasing your melee DPS. Equip an ability strength mod for increasing the speed.
Electric Field - Deploys a shield that stops incoming fire for its entire duration (no damage max) while also increasing the damage of your shots while shooting out through the shield. It only shields damage from one direction but Volt can have up to 6 active shields at a time allowing him to shield damage from several directions.
Discharge - AOE stun and Damage-Over-Time to all nearby enemies. When using Discharge in a room with electronics (e.g. lights, sensor bars, arc traps etc) these will short circuit and add to the damage (works only first time, then they are fried). The range can be increased with a range mod.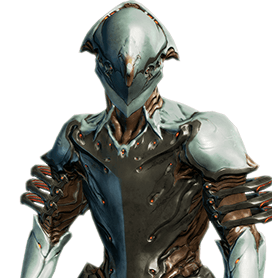 Abilities:
Shock - A chain lightning that stuns and damage the target and nearby enemies.
Speed - Volt and nearby allies gain increased running speed for a short time.
Electric Field - Deploys a shield
Discharge - CC nearby enemies